Home >
revised 10-Dec-2021
What is the Difficult Cases Webinar?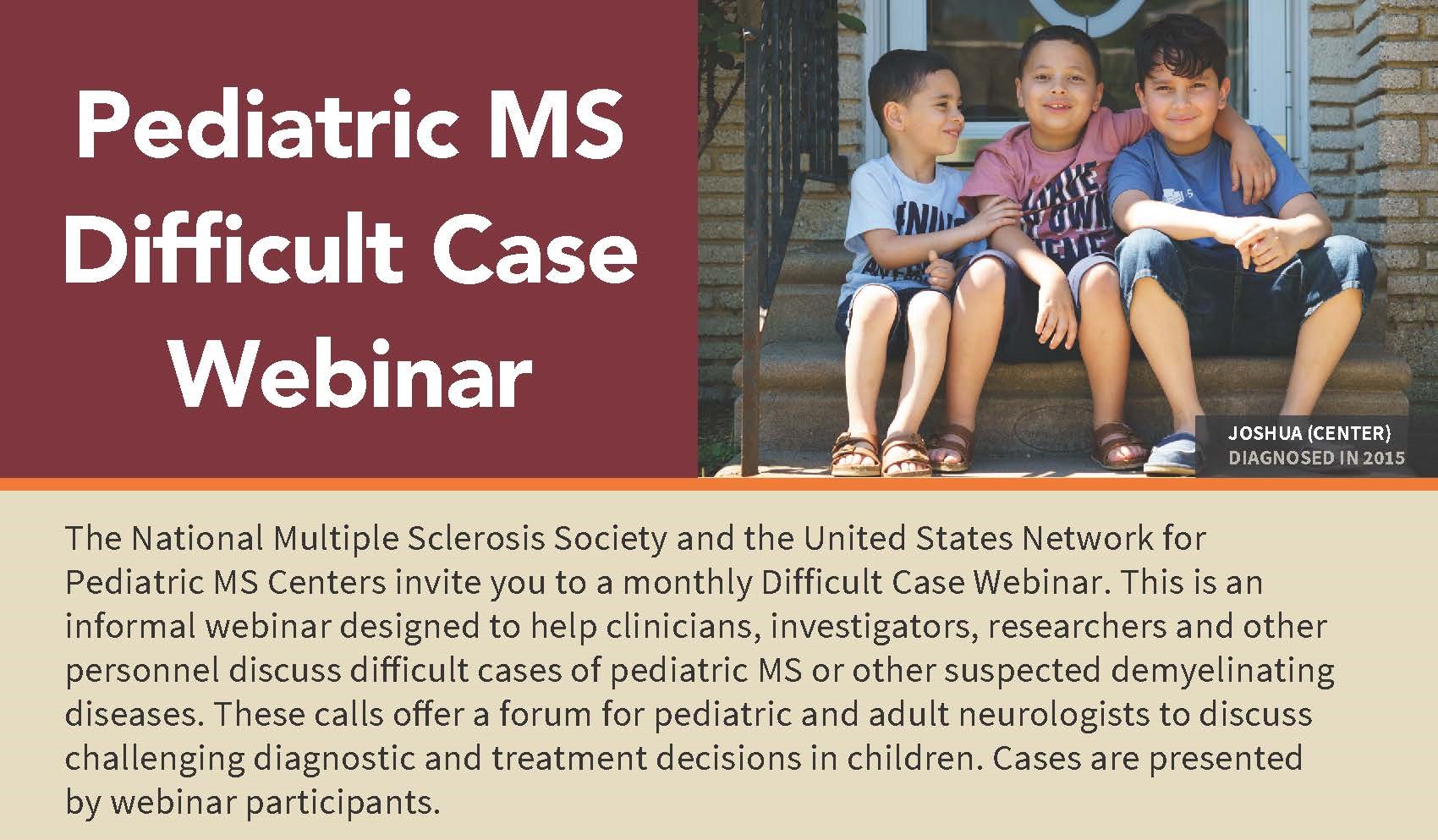 If you are interested in joining the Difficult Cases Webinar and would like to receive reminders about upcoming calls then please contact Darren Ball (darren.ball@nmss.org).
Difficult Case Webinar Schedule
The Difficult Case Webinars are held on alternating first Monday and Fridays of each month. Monday webinars are held at 12:00pm ET and Friday webinars are held at 4:00pm ET. However, this schedule is subject to change.
Recommended Presenter Format
If you would like to present a case at the Difficult Case Webinar then a specific presentation format is recommended. Click here for an example format. It is important to remember that you must de-identify your slides and remove all patient information.